Kelly Rowland debuts 'Lay It On Me'
Kelly Rowland has finally rolled out the video for "Lay It On Me." In the clip below, the singer uses men as props, works with an elephant and makes a little time to pose with her collaborator Big Sean.
And it seems that Kelly isn't hurting for willing volunteers who are more than happy to spend the night.

***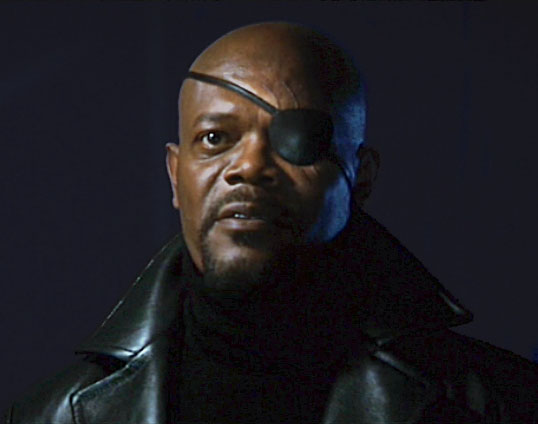 Avengers trailer released
With summer movie season behind us, Marvel Studios has given eager fans something to look forward to for next year.
Yes, true believers, a new trailer for The Avengers has finally been released! From battle scene clips to shots of Samuel L. Jackson, the studio managed to pack epic amounts of awesome into just two minutes!
How'd they do it? Find out when you watch the video below.
***

Kanye West to work the VS runway
Kanye West will be getting up close and personal with some of the world's sexiest women this November.
Victoria's Secret has announced that Kanye will be one of the featured acts for this year's Victoria's Secret Fashion Show, which airs November 29 on CBS.
Maroon 5 will also be entertaining the crowd.
***
Are Tracee Ellis Ross and Malcolm-Jamal Warner an item?
Actors Tracee Ellis Ross and Malcolm-Jamal Warner, stars of BET's new sitcom "Reed Between the Lines," have such believable on-screen chemistry that some have wondered how that translates to their personal lives.
"I think one of the things that allows our friendship and our chemistry to be what it is is that we're so not thinking of that," Malcolm told TheGrio.com.
His answer was a bit more composed than Tracee's. The former "Girlfriends" actor laughed out loud at the thought.
"That's hysterical," she said. "It's not that sexy, crazy thing; it's part of our job."
Both Tracee and Malcolm are believed to be in romantic relationships. Tracee is rumored to be dating Akon's younger brother, Bu Thaim, while Malcolm is in a relationship with actress Regina King.
Watch more of their interview below.
***


Rihanna wishes Chris Brown well
Although she admits she once was angry about their violent and highly publicized breakup, it seems Rihanna holds no ill will toward former beau Chris Brown.
"It's incredible to see how he pulled out of it the way he did. Even when the world seemed like it was against him, you know? Obviously, I had some resentment toward him for a while, for obvious reasons. But I've put that behind me. It was taking up too much of my time. It was too much anger," she told Esquire magazine.
"I'm really excited to see the breakthrough he's had in his career. I would never wish anything horrible for him. Never. I never have," she said.
Now that she's let go of the resentment, Rihanna said she can continue to appreciate Chris as an artist.
"I really like the music he's putting out. I'm a fan of his stuff. I've always been a fan."
***

Aretha Franklin to honor MLK
Legendary diva Aretha Franklin, who sang in Washington, D.C. for the inauguration of President Barack Obama, will be back to perform for the Martin Luther King Jr. Memorial dedication on Sunday.
Barack will deliver the keynote address during the ceremony that was postponed from its original August date due to the coming of Hurricane Irene.
Roland Martin, the Rev. Jesse Jackson and Dan Rather are also expected to speak at the event.
It's not clear yet what Aretha will sing or whether she will wear another fabulous hat similar to what she donned at the inauguration.
—Sonya Eskridge and Tracy L. Scott