50 Cent talks T.I. beef
Rapper 50 Cent recently talked to Vibe about how he and colleague T.I. squashed a recent beef over comments 50 made about Tiny.
"We got mutual friends," said 50. "You need to talk to him 'cause you don't know where he's coming from," 50's friends told him. After speaking with T.I., 50 admitted that Tip "had a lot of legitimate points."
The disagreement between the two started when 50 commented that Tiny should have sacrificed herself and taken the fall for T.I., possibly even serving his latest jail sentence in his place. T.I. strongly disagreed.
The G-Unit leader also acknowledged that sometimes things get stretched out of proportion when celebrities comment on what goes on in other celebrities' lives.
"Your response impacts harder," he said, adding that others just fuel the fire.
Watch.

***

Essence Atkins gives birth
Essence Atkins, star of TV's "Are We There Yet?" and "Half & Half," gave birth to a son, Varro, on Christmas Day.
Varro is the first child for Essence, 39, and hubby Jaime Mendez, who reportedly met on an online dating site.
Essence tweeted the message: "…our 1st baby, a beautiful healthy boy, was born on Christmas Day!#blessing"
***

John Legend is engaged!
Singer John Legend recently popped the question to his longtime girlfriend, Chrissy Teigen.
"John Legend and his girlfriend, model Chrissy Teigen, got engaged over the holidays while vacationing in the Maldives," one of John's reps told People.
The two have been dating for about three years.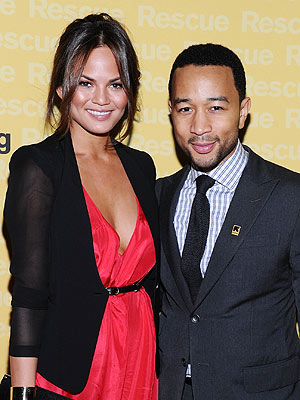 ***


Keri Hilson confirms disinterest in rappers

Singer Keri Hilson said previously that she's not interested in dating celebrity men, and her stance hasn't changed.
"I know that it can work and I know that there is true love in those situations. It would just be a publicity stunt, I guess. It's like a 'good look' for us to be together," Keri told EURweb.com.
"I would never say 'never,' but I want something real. I want real love. I don't want this red carpet Hollywood love," she said.
Listen to more below.
Keri Hilson on why she won't date famous guys by CherieNic
***

Kelly Rowland thanks gays
Kelly Rowland is proud that she's garnered a following of gay fans. The singer recently told an audience at London nightclub, G-A-Y, that she owes her same-sex supporters some love.
"My gay fans are the reason I'm here…. For me, the gay community provides so much strength and I really say this … from the heart," she said, according to WENN.
"There is so much unconditional love, and I appreciate that it has been so amazing. When I went to G-A-Y I was so overwhelmed with the love that I almost teared up," she said.
Although there have been a few rumors that Kelly herself is a lesbian, the whispers remain just that… rumors.
***
Common still employed
AMC has ordered a second season of its contemporary Western series, "Hell on Wheels," which stars Common as a freed Black man.
The drama is the second highest rated show on the network, averaging 3.2 million viewers, according to Deadline.com.
"Hell on Wheels" airs Sunday nights on AMC.

—Tracy L. Scott