Olivia confirms "Love & Hip Hop" season 3, Sparkle set pics released, Chris Rock attacks paparazzi and more!


Sneak Peek: Tami Roman hopes for a fight
The ladies of "Basketball Wives" are gearing up for another round of ruckus. A sneak peek of Monday's episode has Shaunie O'Neal informing Tami Roman and Evelyn Lozada that she's inviting Jennifer Williams to her birthday party.
Evelyn makes it clear that she's feeling some type of way about having to spend a night with Jen again. It's not such a big deal for Tami, who is actually hoping that some sort of fight breaks out.
Meanwhile, Jen and Kenya Bell were shopping in Miami and doing a little bonding over their divorces.
Suzie Ketcham and Royce Reed headed out to Drexel, North Carolina to learn more about Kesha Nichols' background and why she takes her Black background so seriously.

***
Sony releases new Sparkle stills
Sony Pictures has just released a new round of pics from the set of Sparkle!
In recently released stills, Jordin Sparks, Tika Sumpter and Carmen Ejogo sing their hearts out.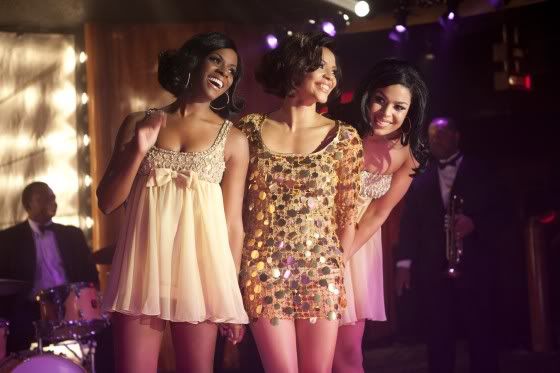 Jordin also takes a minute to have a curbside chat with Derek Luke, who plays Sparkle's boo Sticks
***
C
hris Rock attacks paparazzo
Chris Rock was not interested in political discourse during his trip to the Sundance Film Festival. The comedian was questioned about comments he made in Esquire about the Tea Party, stating, "When I see the Tea Party and all this stuff, it actually feels like racism's almost over. Because this is the last — this is the act up before the sleep. They're going crazy. They're insane."
Although Chris literally tried to walk away from the confrontation, he wound up grappling with the camera man.
To be fair, there is a very obvious cut between Chris' attempted retreat and the actual attack. It's not clear what happened before Chris tried to grab the camera.

***
Olivia talks "Love & Hip Hop" season 3
Mona Scott-Young might be working on a "Love & Hip Hop: Atlanta," but it seems the producer has not abandoned her ladies in New York.
While many were left wondering whether there would be another round of Love & Hip Hop, Olivia laid concerns to rest during her visit to BET's "106 & Park."
"Yeah, we are coming back for a third season," she confirmed. "Are you guys ready for Love And Hip Hop season three?"
Olivia didn't say, however, whether or not cast queen bee Chrissy Lampkin and hubby-to-be Jim Jones would return. Olivia's just hoping that she gets to be a little more light hearted for season 3.
"People don't know that Olivia is a comedian," Olivia explained. "You always see me serious on the show or it looks like I'm down because they want me to look that way, and that's really not who I am."
***
Garcelle Beauvais puts Jamie Foxx man parts on blast
It looks like Jamie Foxx is a better actor than many people realized! Garcelle Beauvais told "Hollywood Girls Night" that she and Jamie had zero chemistry in real life.
While she's accustomed to men she works with getting aroused during sex scenes, Garcelle said there was nothing going on downstairs with Jamie. "He couldn't get up," she said. "Well he got up, but he couldn't get up."
She laughed off the revelation with show hosts Ali Landry and Alison Sweeney, giggling, "He is going to kill me!"
—Sonya Eskridge