Whitney Houston sings in 'Sparkle' trailer
Whitney Houston piped up in the full trailer for Sparkle. The diva, who played a former-singer-turned-protective-mother, hit the pulpit to perform "His Eye is on The Sparrow" in the clip.
Things start out pretty light-hearted, but things eventually take a turn for the worse. Through it all, Whitney's character is there as a moral compass.
Get a peek at her last performance in the full trailer for Sparkle, which you can watch below!

***
Bravo teases 'RHOA' season finale
"The Real Housewives of Atlanta" is wrapping up yet another cycle. So what can you expect from the season finale?
For starters, Kandi Burruss is getting ready to launch her Bedroom Kandi adult toy line. NeNe Leakes gushes as she accepts an expensive gift from her business partner/possible boo. Meanwhile, a newly engaged Kim Zolciak just can't get Big Poppa off her mind.
And, of course, the season couldn't end without a final blow-up! Watch what happens when NeNe decides to leave Kandi's party a little early.

***
New Rocawear commercial debuts
On to the next! Jay-Z is moving on up in the new ad for Rocawear. The TV spot takes a look at how far Hov has come from his days in Brooklyn's Marcy projects.
He feels his journey was great to illustrate how his clothing brand has changed over the years. "Rocawear just keeps reinventing and redefining itself every single day," Hov said in a statement. "My goal was to have one gold album and that was it, then it was I want to show that an artist can ascend to the executive ranks."
***

Tami Roman parties after heart attack
Tami Roman is back on her feet after suffering a mild heart attack.
The "Basketball Wives" star hit up Life nightclub in Atlanta over the weekend. She slipped on a frilly little black dressed and stepped into some tall stilettos for the appearance.
But since Tami is still on the mend, she had to leave the liquor alone. "Felt weird being at a party and not drinking my bud light LOL-chiillee pineapple juice on the rocks for awhile," Tami tweeted.
Check out her outfit below!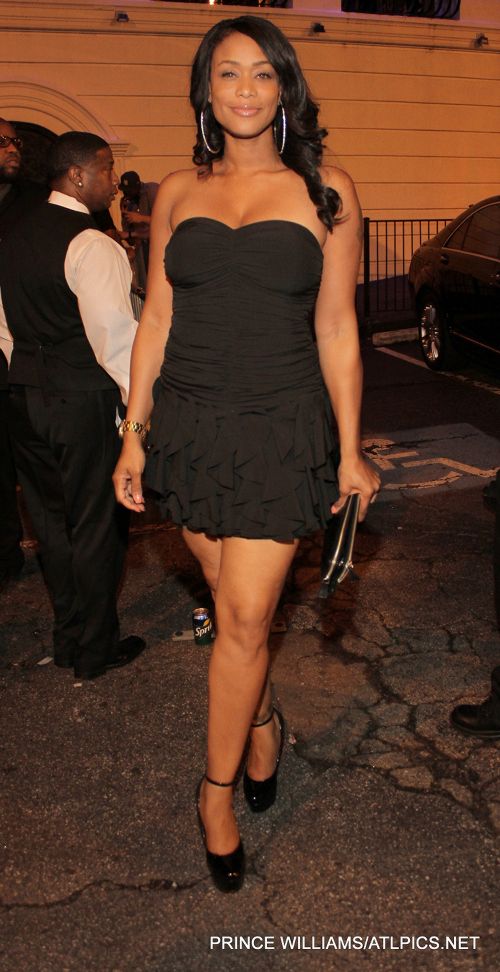 ***
Mary J. Blige sings about chicken
Is Mary J. Blige working for Burger King now?! In a new commercial for the fast food chain, the Queen of Hip Hop Soul is singing about the ingredients of a chicken snack to the tune of "Don't Mind."
It's part of a new campaign to tell the public about Burger King's recent makeover, which includes some healthier items and new decor in the restaurants. David Beckham, Salma Hayek and Jay Leno have also been recruited for the campaign.
So many potential customers were turned off by Mary's commercial, though, that Burger King has now pulled the ad from its official YouTube channel.
—Sonya Eskridge