On the anniversary of her death, Madame Tussauds remembered the late legend, Whitney Houston, by immortalizing her with wax figurines. Cissy Houston was there to commemorate her daughter's legacy and shared her thoughts on the replicas.
"The one with the National Anthem is the best one. It looks just like her. It's scary… it looks like it's going to talk to me," Cissy told "Access Hollywood."
The unveiling marks the first time in 200 years that the museum has simultaneously created this many figures of the same subject. Four images of Whitney are now showcased: a young Whitney from 1988's "I Wanna Dance With Somebody (Who Loves Me)" video, a replica of Whitney performing the National Anthem at the 1991 Super Bowl, a "Queen of the Night" Whitney from The Bodyguard and her most recent image from a photo shoot for her 2009 album I Look to You.
Though she appreciates the posthumous honors Whitney has received, Mama Houston said she'd prefer to have her daughter back and recalled the day Whitney passed away so unexpectedly.
"The day she died, she was supposed to come see me after she left California. My doorbell rang several times that night. I called the concierge and he said no one was there. All I can say is that she did end up coming home after all."
The one-year anniversary of Whitney's death will also be marked at Clive Davis' infamous annual Grammy Party in Los Angeles. Although she was invited, don't expect Cissy to be there. "I don't know why they would want me to come to the party at which she died, you know? Unheard of," she said. "I guess maybe he just sent me a copy [of the invitation] for remembrance's sake."
Apparently Cissy is in the minority when it comes to Houstons who have taken offense to the "obscene invitation." Unlike their mother, Whitney's brother Gary and sister-in-law Pat plan to be in attendance at Clive's annual GRAMMY festivities.
Watch Cissy below.
See the was sculptures below.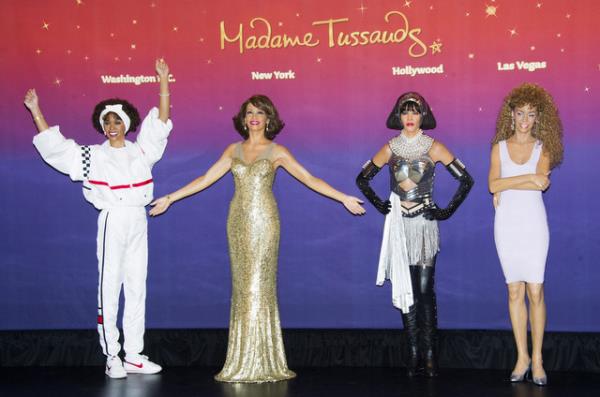 —Kimberly Natasha