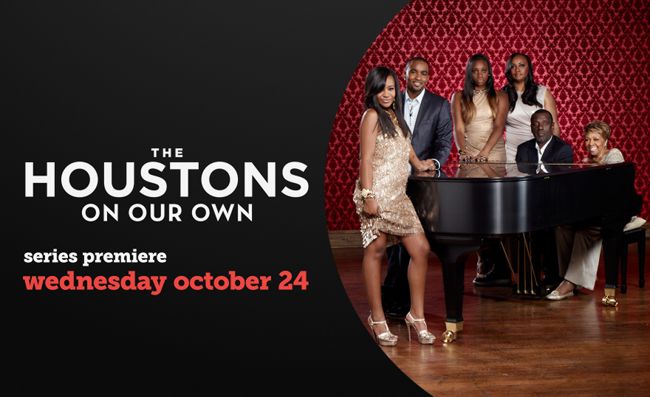 Lifetime has released a trailer for its upcoming series, "The Houstons: On Our Own."
The reality show, which captures the lives of Whitney Houston's relatives as they struggle to deal with her untimely death, stars Whitney's daughter, Bobbi Kristina Brown, and mother, Cissy Houston.
From the looks of it, things are strained as Bobbi latches on to god brother-turned-beau Nick Gordon, and her aunt, Patricia Houston, adjusts to life as Bobbi's guardian.
"Not only do I have a 14-year-old, I have inherited another daughter with a boyfriend," Patricia states in the two-minute video, describing Bobbi as a victim of "Nickitis."
Her close relationship with Nick is only complicated by her grief over the death of Whitney.
"I hope Krissy is not grieving in the wrong way," Patricia says.
Bobby Brown isn't present in the preview clip, but there's more than enough drama without the "Don't Be Cruel" singer.
Check it out for yourself.
The series premieres Oct. 24.
Monica, Queen Latifah, T.D. Jakes and more react to Whitney's death.

—Tracy L. Scott
Here's more:
'Houstons' series premieres in October
Bobbi celebrates Whitney's birthday with ink
Cissy Houston to write Whitney book
'Waiting' sequel to tribute Whitney Houston?